LANAP (Laser Assisted New Attachment Procedure)
The most advanced technology used to help prevent the spread of
gum disease with minimal discomfort and fast healing time.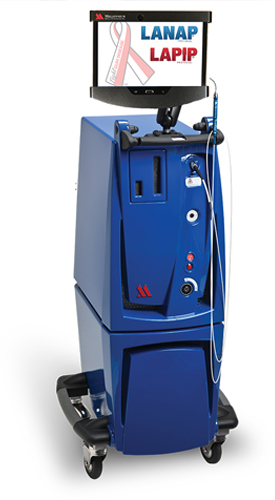 Periodontal disease, commonly known as "gum disease," occurs when bacteria infects the gums around teeth, forming deep pockets and destroying tissue and bone if left untreated.
Fortunately, periodontal disease is preventable and treatable. We offer the most advanced disease-control treatments and cosmetic gum procedures in South Florida.
Dr. Hescheles underwent extensive training and is licensed and certified to practice "LANAP" – Laser Assisted New Attachment Procedures.
The laser is an alternative to traditional periodontal surgery.
The benefits as compared to traditional surgery are:
No cutting or stitching of gum tissue
No need for bone grafting or membrane placement
Fast Healing
Minimal Discomfort
Shorter recovery time
Minimal to no tooth sensitivity following treatment
Minimal to no gum recession following treatment
Coumadin patients do not need to stop their medication to have this treatment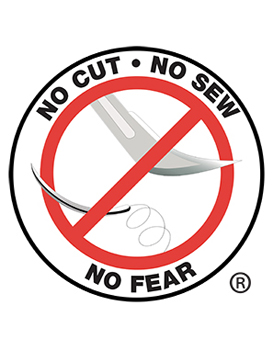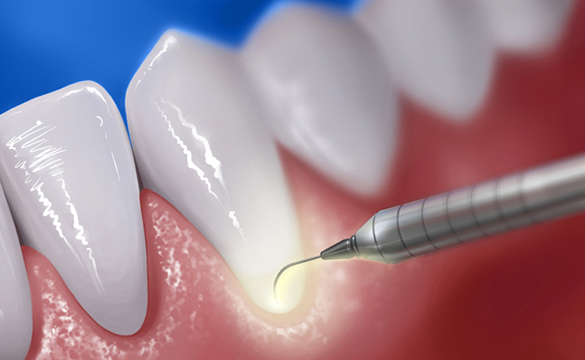 LANAP Steps:
The probe measures deep pocket depths (Bone Loss).
The laser removes bacteria and diseased tissues from inside the pocket.
Ultrasonic instruments are used to remove tartar deposits from the tooth & root surfaces.
The laser finishes cleaning and seals the pocket closed, therefore germs cannot enter.
Healing of gums to clean disinfected root surfaces occurs.
Bite trauma is adjusted.
Bone growth and tissue reattachment occur, which create shallow healthy pockets.
LANAP (Laser) Specialist
The LANAP (Laser) procedure is performed by Dr. Hescheles in our Boca Raton office. Getting to know your doctor before any procedure helps alleviate some of the stress and anxiety that comes along with any surgical procedure. Check out the doctors individual bio page for more information.
When you are ready to schedule your consultation, please give us a call at (561) 477-7171 and one of our office assistants will help schedule an appointment that is convenient for you or click the button below for office and contact information.