Endodontics
Our goal is to maintain your natural teeth and roots as much as possible
What is an Endodontist and what do they do?
An endodontist is a dentist who specializes for 2 years in root canal treatments and endodontic surgery at the dental school.
The goal of endodontic treatment is to save and maintain the patient's natural teeth.
Endodontics studies in depth the root canals, their techniques and procedures for the diagnosis and treatment of the most difficult cases. For this reason, many dentists choose to refer their patients to endodontists.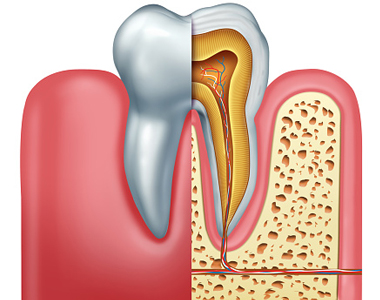 The most important objective of our office is the proper diagnosis and to provide the patient with well-being during and after treatment.
We use the most up-to-date procedures to maximize patient well-being during your visit. With the use of 3-D X-ray technology and microscopes, Dr. Prusakowski would have all the necessary information to determine an appropriate diagnosis. Root canal treatment or endodontic therapy have a high degree of success. We will review with you the chances of success before any endodontic procedure to help you make an informed decision.
Endodontics Specialist
The endodontic surgery is performed by Dr. Prusakowski in our Boca Raton office. Getting to know your doctor before any procedure helps alleviate some of the stress and anxiety that comes along with any surgical procedure. Check out the doctors individual bio page for more information.
When you are ready to schedule your consultation, please give us a call at (561) 477-7171 and one of our office assistants will help schedule an appointment that is convenient for you or click the button below for office and contact information.